This is one of my favorite of the many Dysosmia hybrids we had bloom this year. This is simply a hybrid of two different varieties of P. foetida, one from a friend named Kevin, and the other seed grown from Belize, creating the portmanteau 'Kevize'. We also have P. foetida 'Belvin', the opposite cross, and there are certainly differences worth examining closer.
I don't think I will be breeding this one....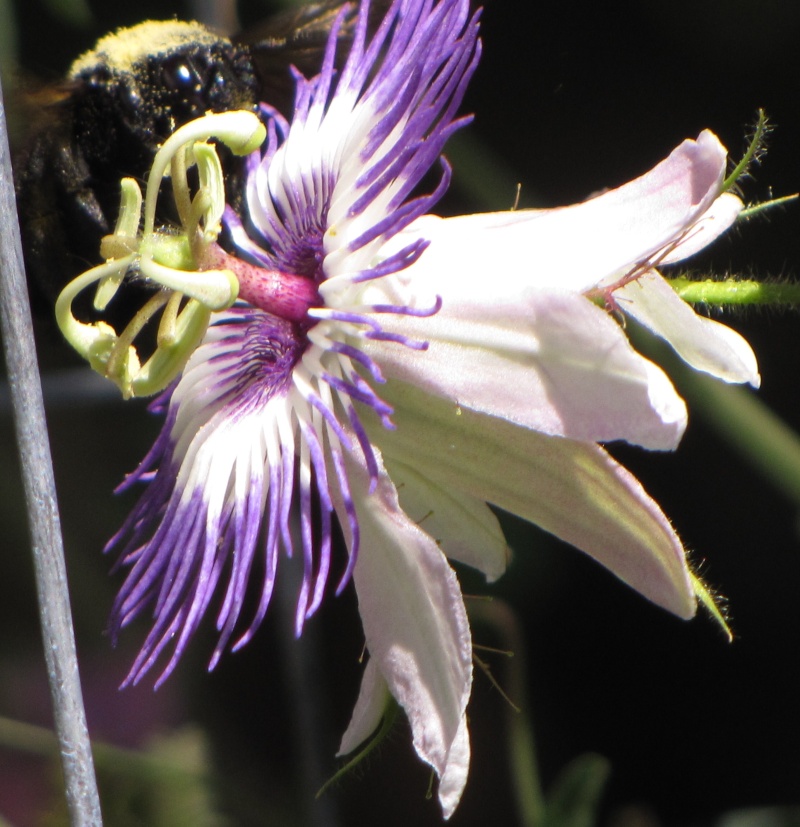 Hey Eric,

Very nice hybrids. I like your foetida cross, I too have a keven cross. Though mine is still a seedling which I'm looking forward to. Its nice to see your flower shots on here. They are always posted on other sites.

Nick




Posts

: 121


Join date

: 2011-04-08



Hi Nick,

Intriguing.... Kevin is a friend who gave us a P. foetida years ago, and we traced it back as far as we could with no success as to original geographical origin. We named that variety 'Kevin' in honor of our friend, but had no idea how popular and widespread it would become once I started to distribute it. I assume you got your from our good friend, Jim Nevers? I think he is the main one selling it currently, but who knows.

So, you crossed with it also? What did you use? Another P. foetida, or something else, such as a P. sublanceolata or P. arida? Most people don't grow many Dysosmia, I think due to the fact that they are very cold intolerant and bloom only in the morning. It's a shame, as they bloom from seed in such a short time. John Vanderplank postulated that one could get more than 4 generations within a single year! Wow!


Hey,

Yes I received p. Foetida Kevin from Jim early last year. I have crossed it with p. Arida, p. Foetida hispida, and hope to cross it with p. Arida x foetida gossyfolia, and p. Urbaniana once I get them flowering. I agree with you one the speed of flower. My foetida hispada flowered from seed is less then three months. I have a thing for carnivorous plants and when I found my favorite plants also came with a few protocarnivorous onesI could not resist.

Nick




Posts

: 121


Join date

: 2011-04-08




---
Permissions in this forum:
You
cannot
reply to topics in this forum