I have a Adult passiflora Edulius Fredericks, a Teen Passiflora Alata Ruby Gold and Many Passiflora Ligularis seedlings as well as Alata seedlings.
My Friend brought and gave me some seeds of the Liguaris from Peru.
Has anyone successfully grown this ? I have a lot of seeds i am unsure how old they are but they seem to have sprouted ok.
I am in Zone 9b Spring Valley CA.
Any Info or Tips are appreciated.

pepelepew40




Posts

: 5


Join date

: 2011-08-27



I started a seed in the fall and it was 4 feet long in no time till i topped to a foot. im currently growing it in scrog tek methods to increase insane branching on this one. we will see, it works wonders on other plants.

I would suggest you bring them indoors during the winter as they are not to winter hardy depending on your location.

Nick




Posts

: 121


Join date

: 2011-04-08



Where are you at i am in Zone 9b Westcoast Southern California

pepelepew40




Posts

: 5


Join date

: 2011-08-27



I live on the east coast, outer banks nc. zone 8. It prefers slightly cooler temps as it is from higher altitudes, but kepting it in a shaded place that gets good morning sun should be fine to keep from melting it haha. It prefers wild temps that go to nether extreme. As for winter care, I would over winter it indoors in a large pot as I dont know how your winters get. One thing though is P. linguraris takes 3-4 years to start flowering for the most part. It need to be HUGE. Again, another reason for overwintering but some say worth it if you want the flowers. The fruit is very popular in cooler reigens including europe. I would not say as good as any edulis, but I would pick the liguraris flower over edulis. If you have any questions feel free to ask.

Nick




Posts

: 121


Join date

: 2011-04-08



Thanks for the advice here the wheather seldom gets below 32 during winter nights.
I might keep indoors for first years or protected from frost.
I like edulius too.
I have not had ligularis since i was a little kid, i spent some of my childhood in Peru and is very popular there.
My Alata is about to flower i have never seen the alata flower alive only pictures it looks gorgeous i wonder if i'll get any fruit i've read that id needs crosspolinization, have you had any Alatas?




pepelepew40




Posts

: 5


Join date

: 2011-08-27



I have p. alata still... or more so "did". My p. alata, like yours, Is the hybrid passiflora alata 'ruby glow' which recently I have read is referred to as p. phoenicia now. This means I do not truly own p. alata, or you, so I can not truly attest to owning one or ever seeing its flowers. Though they look very alike at first glance from what i can tell in pictures, if you knew what you were looking for and were to examin the two closely you would notice differences for sure. So to wrap it up if your p. alata is really p. alata ruby glow, consider it p. phoenicia ((passiflora alata var. phoenicia) A hybrid of alata. formaly alata ruby glow)). Probaly not the true plant you remember growing up with but pretty much the same. ether way both need cross pollination to create fruit. A real p.alata, p. quadrangularis, p. decainsneana are great for getting fruit on them. But p. caerulea, and a few others work as well. Like I have said I just read it wondering why the 'ruby red' was tagged to my p. alata 'ruby red'. If There is anyone else that reads this that could add any other info to that part that I might have wrong or not said please correct me as im always ready to learn new things as well. I hope at least the pollination answer helped. There are people that you are able to get pollen from that can get you fruit on your plants if you look around im sure. If this is the plants first time flowering it might also be to young to grow or hold many if any fruit.


Nick




Posts

: 121


Join date

: 2011-04-08



Good morning.
I live in Casablanca (Morocco).
Zone: 11
Annual temperature: 10 ° c 35 ° c ---------
P.ligularis:
- slow growth.
- don 't like too much watering.
- don 't like too much heat: maximum 30 ° C.
- does not like frost.
P.ligularis 18 months after planting.
P.alata:
  j have much fruit.
  Always - hand pollination.
  - cross-pollination: other alata quadrangularis ---- ---- ---- phenicia caerulea.
p.phoenicéa:
  - Proceed as P.alata.
alata
alata: immature fruit
phonicea
Phoenicea:large immature fruit.. (3 x alata)
Alata: harvest
Edulis flavicara and edulis purple.harvest.
cross-pollination.
   I hope I have helped a little.
troique

tropique




Posts

: 154


Join date

: 2010-11-15


Location

: Casablanca-Morocco



J was going to forget.

Edulis purple ( Frederick ??? ):
  - self-fertile.
  edulis - pollinates the other.
  was told that she Resita at - 3 ° c.
  - lots of fruit.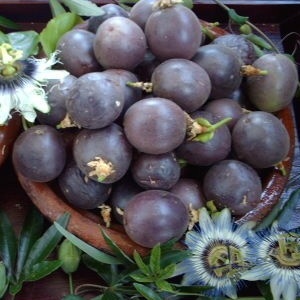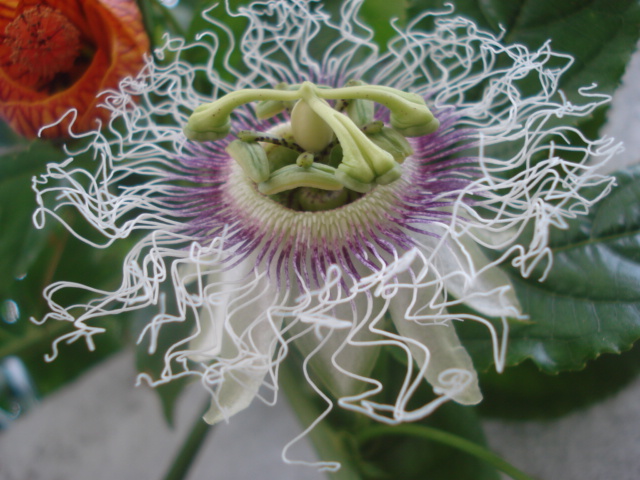 tropique




Posts

: 154


Join date

: 2010-11-15


Location

: Casablanca-Morocco




---
Permissions in this forum:
You
cannot
reply to topics in this forum